WOOD BLINDS
Equipped with original lift and tilt mechanical system <Simpull II>, which allows to operate the blind easily with a lift cord pull force of less than 2.5kg for our Nanik and Hinoki Series, and less than 2kg for the Light Series. Also all blinds can be made to sizes up to 9m². Motorized models are also available.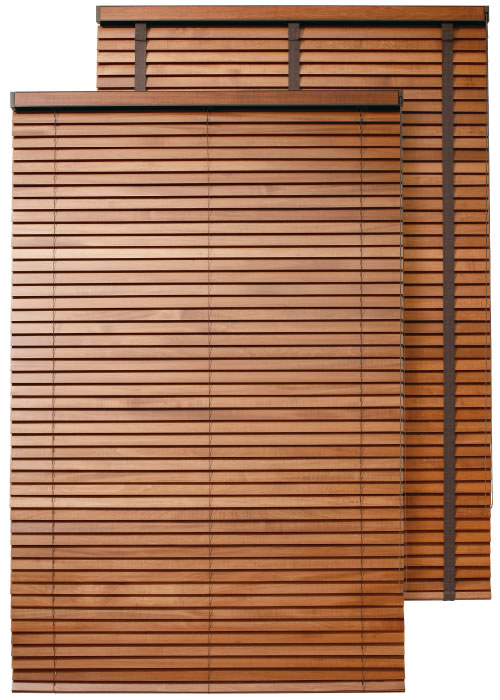 Nanik Series Wood Blinds
Our premium line made to order from a wide range of slat width and color options using basswood, most popular material for wood blinds.
Wood Material: Solid Basswood
Slat Width: 25, 35, 50, 63, 76, 82mm
Colors: 73 Standard Colors (Custom Color Matching Available)
Light Series Wood Blinds
Kiri (Paulownia), material being used for this line, is traditionally used in Japan for chest of drawers, musical instruments, gift boxes, and Japanese clogs etc. for its characteristics of being light and durable at the same time.
Wood Material: Kiri (Paulownia)
Slat Width: 50, 63mm
Colors: 15 Standard Colors